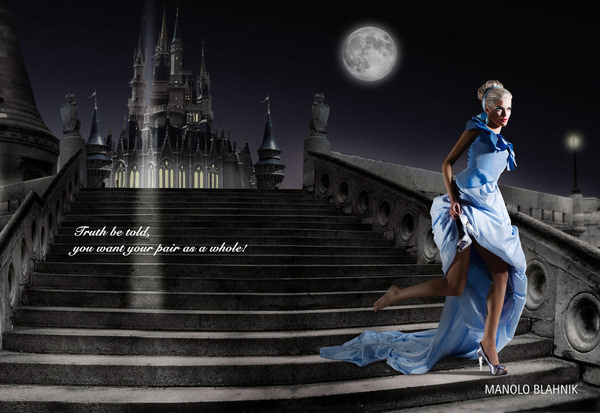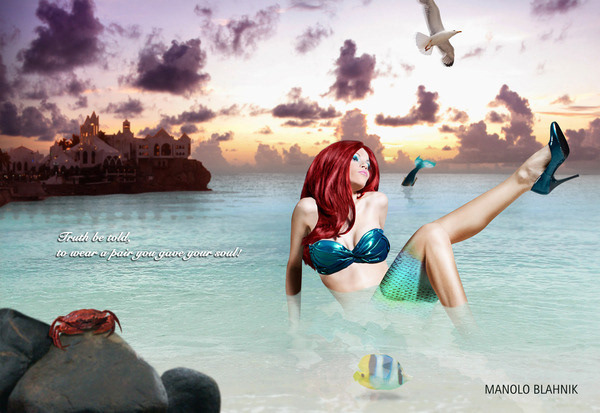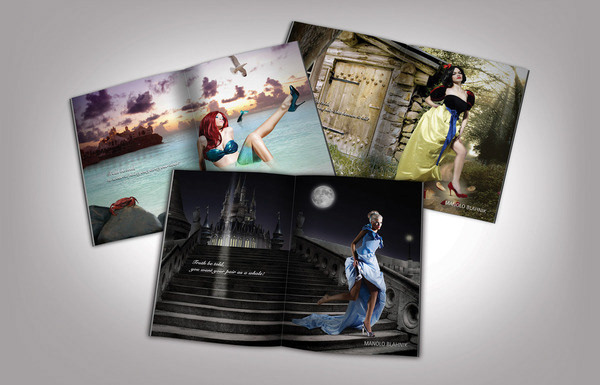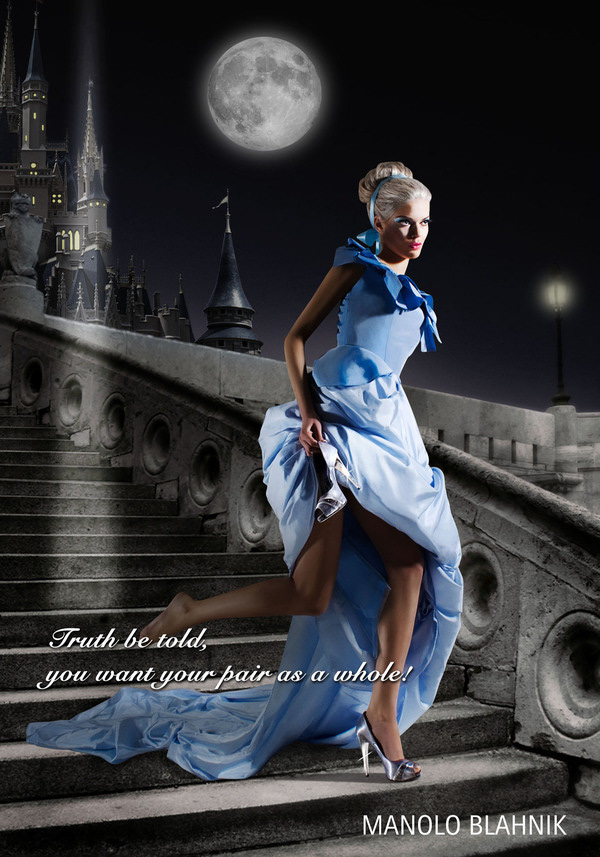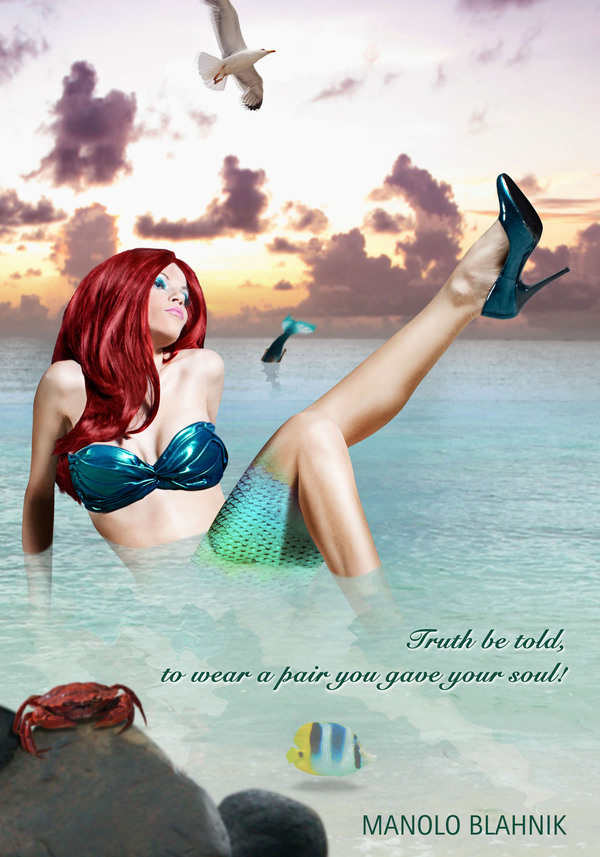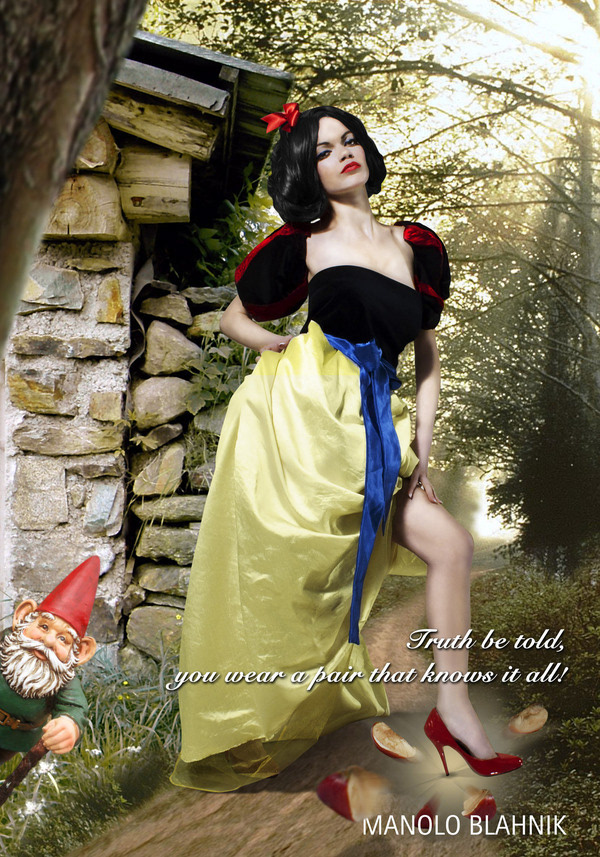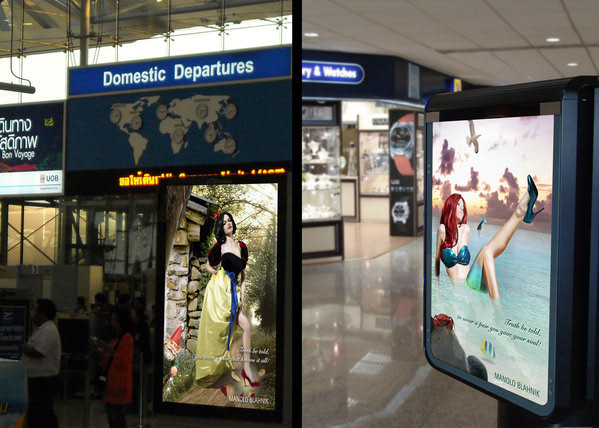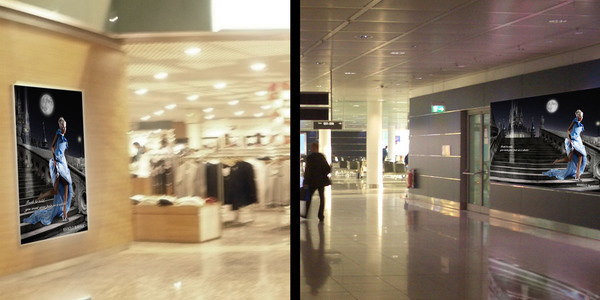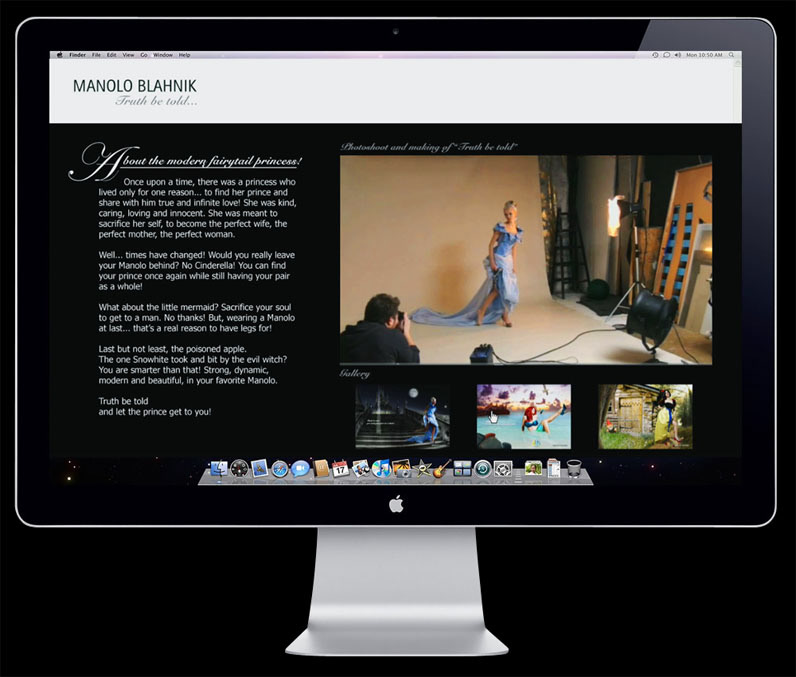 MINI SITE VIDEO (click to play)
"


About the modern fairytale princess!
      Once upon a time, there was a princess who lived only for one reason... to find her prince and share with him true and infinite love! She was kind, caring, loving and innocent. She was meant to
sacrifice her self, to become the perfect wife, the perfect mother, the perfect woman.
Well... times have changed! Would you really leave your Manolo behind? No Cinderella! You can find your prince once again while still having your pair as a whole!
What about the little mermaid? Sacrifice your soul to get to a man. No thanks! But, wearing a Manolo at last... thats a real reason to have legs for!
Last but not least, the poisoned apple.
The one Snow white took and bit by the evil witch?
You are smarter than that! Strong, dynamic, modern and beautiful, in your favorite Manolo.
Truth be told
and let the prince get to you!

"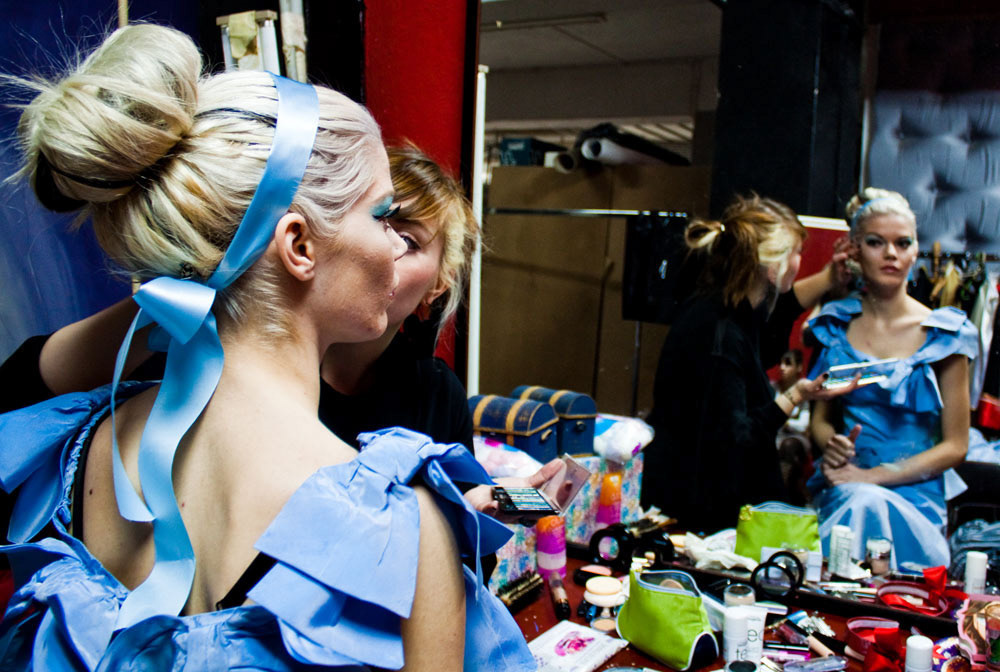 With an over 30 years career, Manolo B

lahnik is one of the most inf

luential footwear designers in the world! His shoes have spellbound an international set of adoring and loyal devotees across the globe. He is world recognised as the best high heel shoemaker ever. He makes the heels by himself, making sure that no matter the height, they will keep the foot balanced and therefore the woman wearing them.
Manolo Blahnik ,outside of the Fashion Industry, is mostly known for the appearances and references of his brand on the TV series, Sex And The City. Manolo Blahnik, wants to reverse this situation and make the real value of his brand, come first in the minds of people: perfection in design, real craftsmanship, top quality.


Magazine spreads
Billboards
Mini

site





Iakovos Ioann

idis
Iakovos Ioannidis


 

Christine Ioannidou
Olga Keramari (Top Class International
)


Eleftheria Klisiari
Katherine Sini
Georgia Efentaki
Kiriakos Katsareas & Tea Katsarea (www.studiok.gr)
Papanikolaou Shoes